This post contains affiliate links.
I love bacon. I especially love perfectly crispy bacon If you follow me on Instagram, you definitely already know that. If it's not crispy I am not interested.
And you probably also know that I catch a lot of flack for posting bacon as frequently as I do. I get all kinds of comments like, "good luck with your bacon cancer!" Yikes!
Beyond the angry comments I get lots of comments asking me how I make my crispy bacon. The short answer is that I bake it.
I never cook it in a frying pan unless I know I am going to immediately use the grease for cooking. The long answer is detailed here so that you can also make crispy bacon.
Note: Some of the links on this page are affiliate links. If you do end up purchasing any of these recommended items, I will receive a small amount of commission. This helps me continue creating great recipes for all of you! Thank you for understanding that I would never recommend a product that I don't actually use and believe in.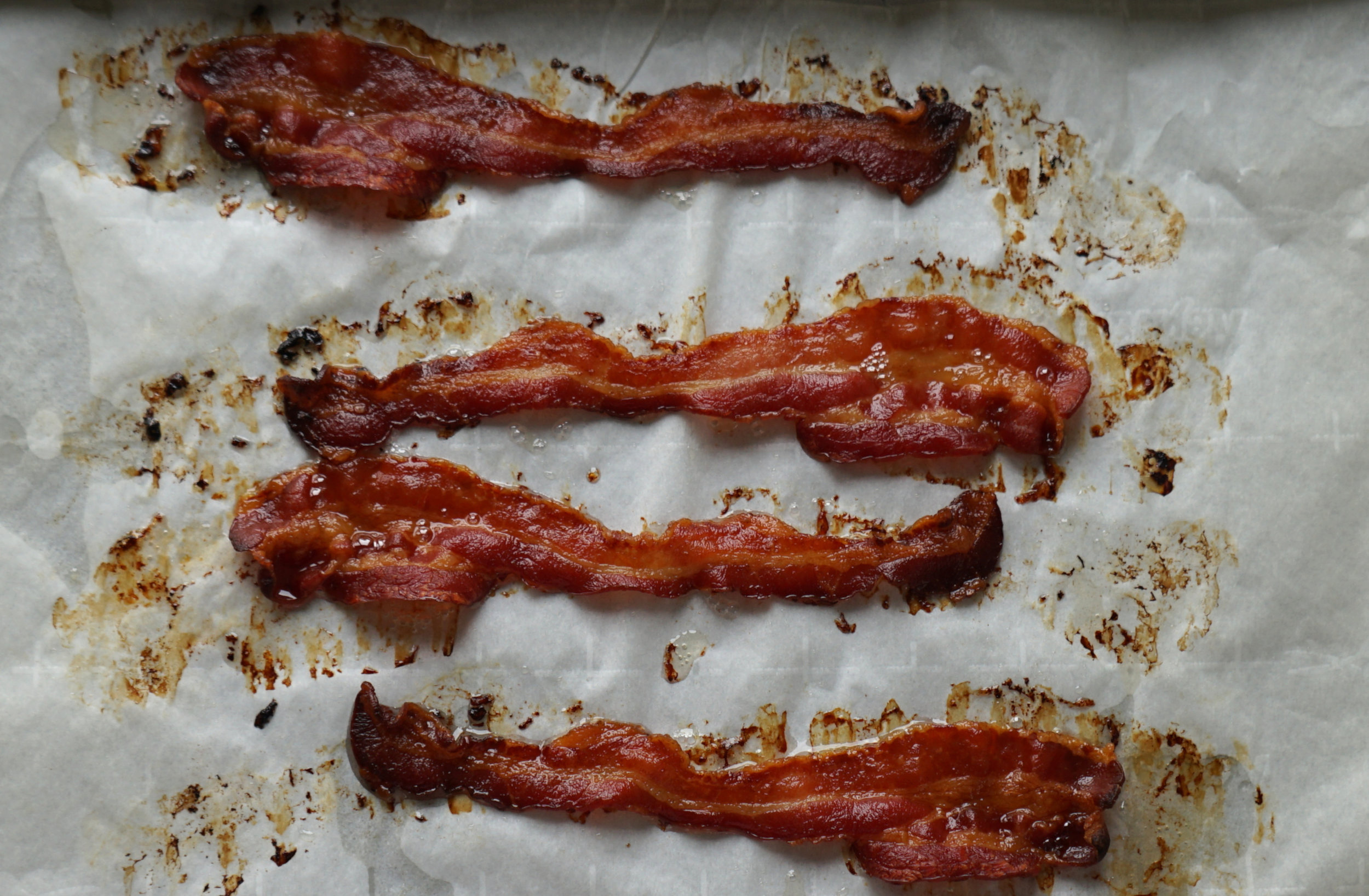 I have to give my older brother all of the credit for opening my eyes to the magic of baked bacon. It makes the bacon perfectly crispy every single time. Which is a huge cooking win!
The other plus of cooking bacon in the oven is the clean up. When you cook bacon in a pan the grease can splash around and dirty the kitchen. Then you need to find a way to dispose of that grease.
I will say that there are times when it is necessary to cook bacon in a pan. I do this for my paleo breakfast meal prep so I can preserve the bacon grease to cook in. If I cook bacon in a frying pan, I always cook it slow and low.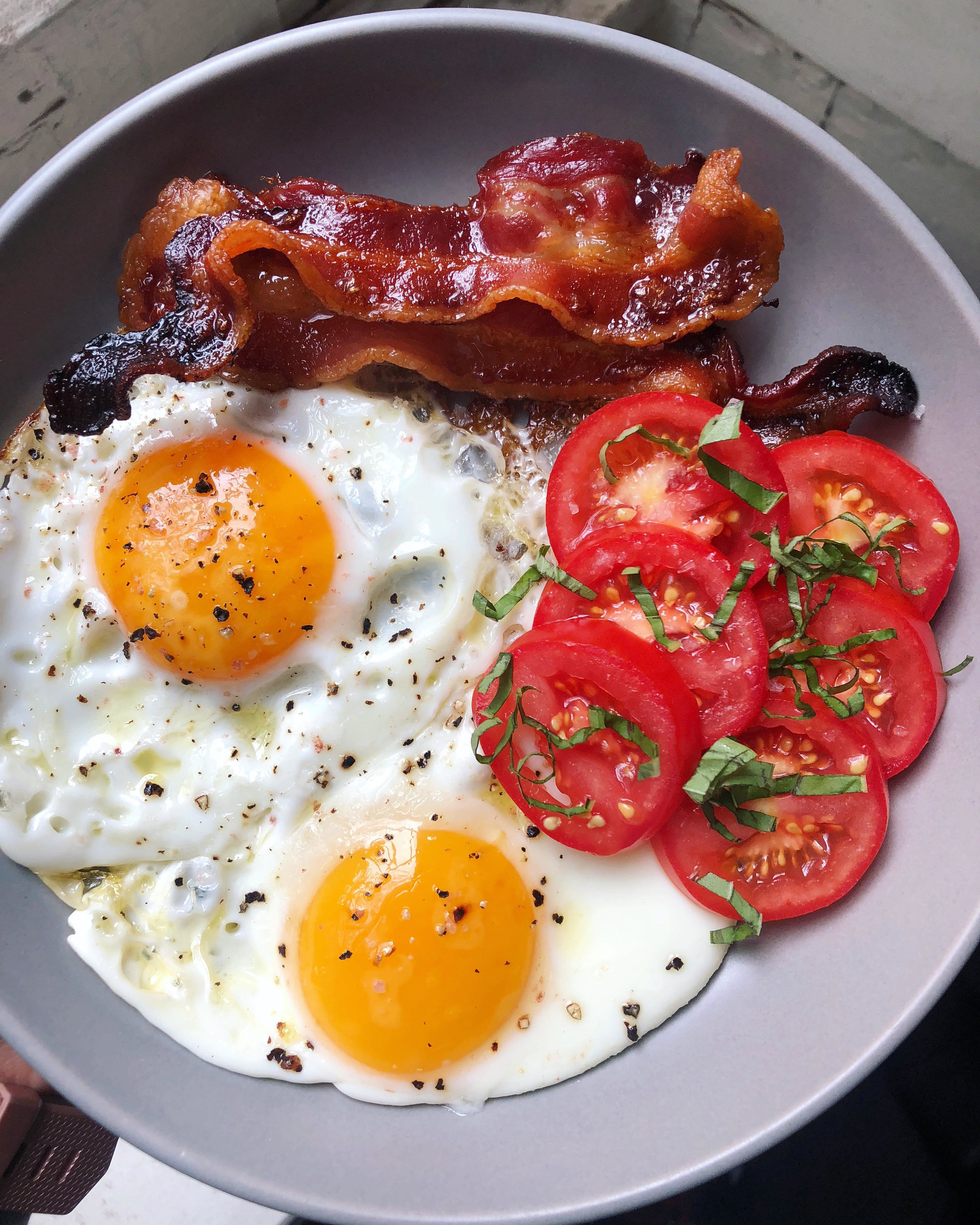 The other thing I like about making perfectly crispy bacon in the oven is that I can make a big batch for meal prep. During my first Whole30 I realized that I could prep bacon ahead of time, store it in the fridge and then heat it up whenever I need it. I like reheating mine in a toaster oven.
Since I am baking my bacon I can easily make a full pack of bacon. I sometimes need to space the bacon out in more than one tray. If I am using more than one tray in the oven at a time, I just switch them out half way through cooking.
Of course, I usually have my bacon at breakfast time, but if it is prepped and in the fridge I like it at other times of day as well. I like to grab it as a quick snack on the go with some cheese. I also love to have a crispy piece of bacon crumbled over my salads.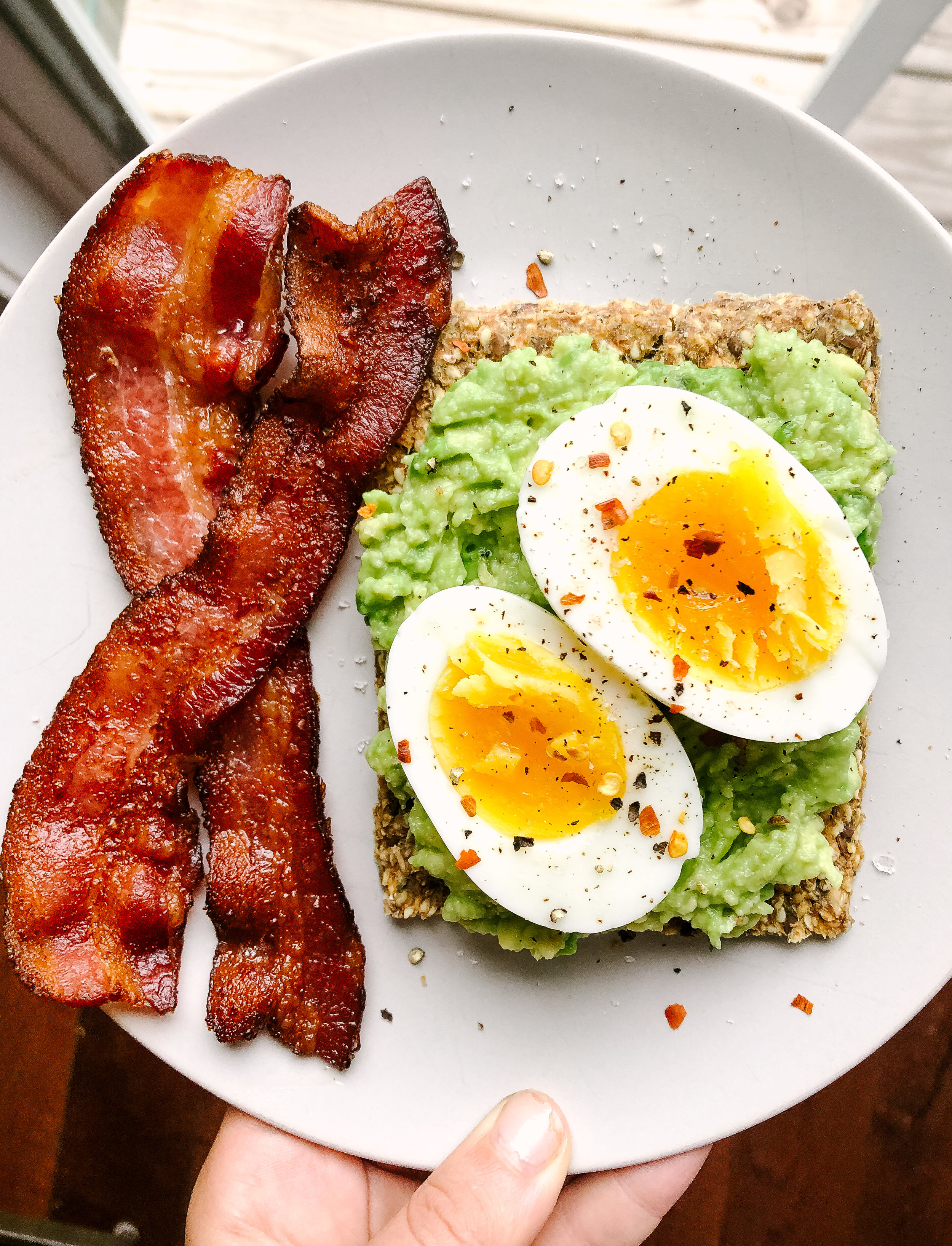 I use this method every time I cook bacon, but it is particularly useful for meal prep! I just cook the bacon and transfer the strips to a paper towel lined plate. Then I save them in an airtight container in the fridge for the rest of the week.
I find clean up to be easier with this method because I catch my grease in my parchment and then toss it in the trash. All I have to do then is rinse out my baking sheet and I am good to go.
Keep reading to find the full instructions and be sure to tag me on Instagram in your images of perfectly cooked bacon so I can see them!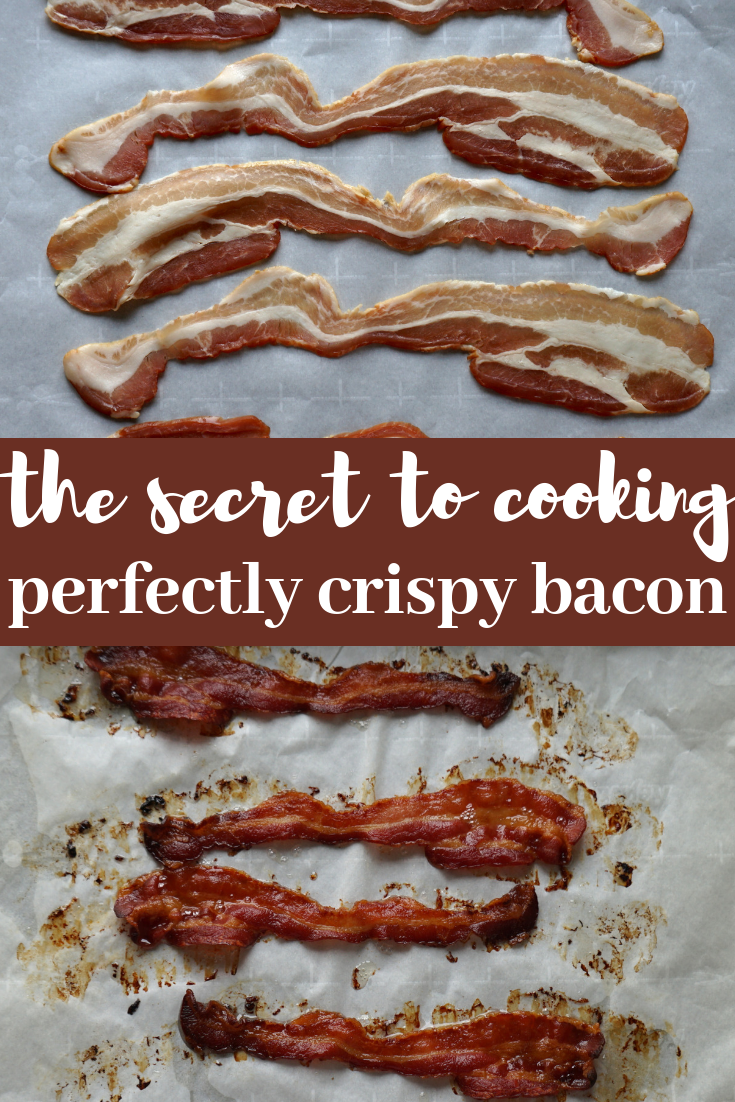 Perfectly Crispy Bacon
prep time: 5 M
cook time: 15 M
total time: 20 M
instructions:
How to cook Perfectly Crispy Bacon
Preheat oven to 400F
Line a rimmed baking sheet with parchment paper
Lay strips of bacon on the baking sheet with space between each strip.
Place the baking sheet in the oven and cook for 15 minutes
Check at 15 minutes and see how cooked the bacon is and decide whether it is done or if you want it crispier. Depending on the oven I usually let mine cook for 18-20 minutes.