This post contains affiliate links.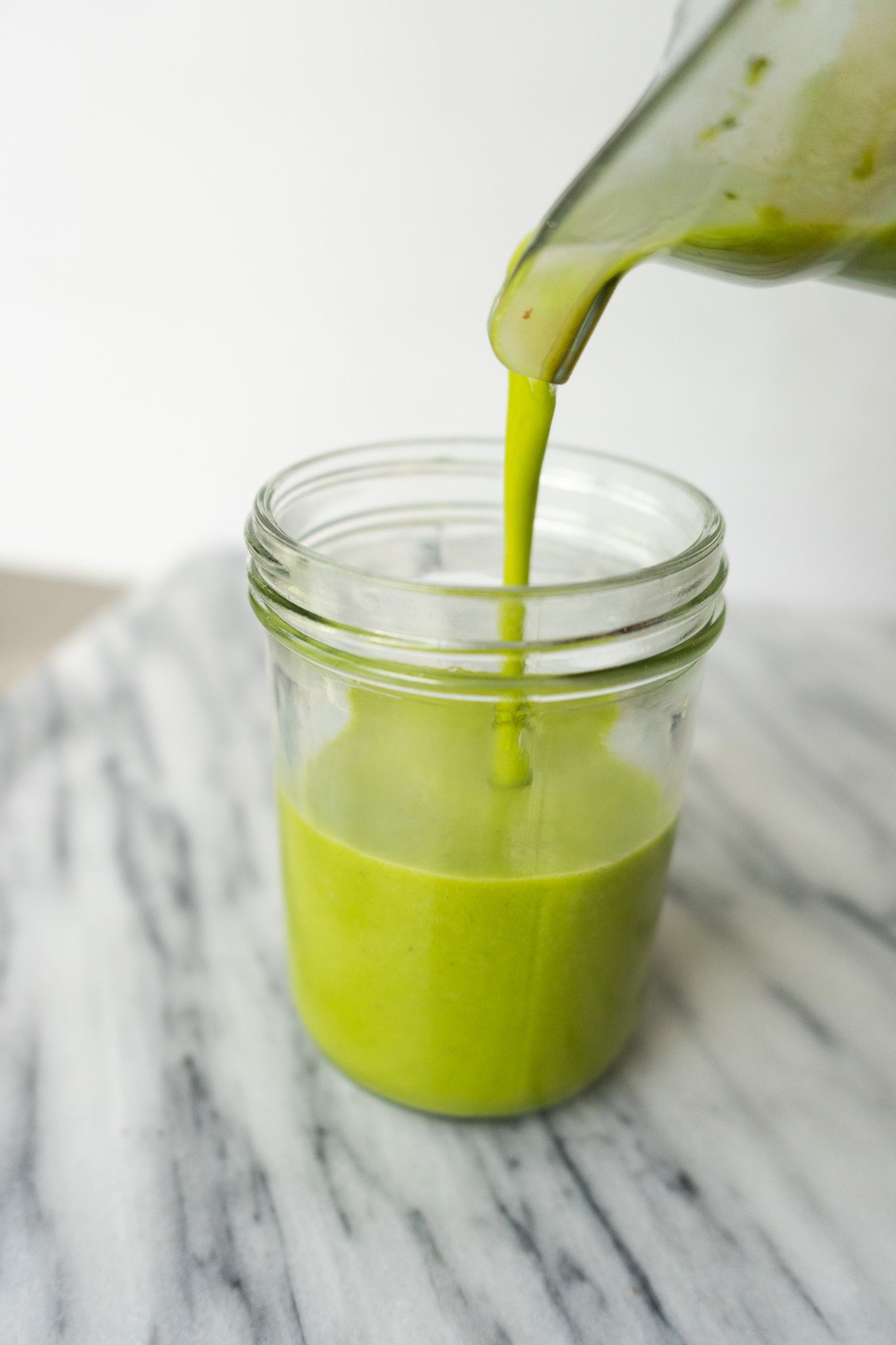 Green dream dressing is a salad dressing that i would make with my roommate from Atlanta nearly every weekend during summer 2019. We would make this simple, bright, refreshing dressing on a Sunday and enjoy it all week long on our salads.
A lot of people tell me they don't want to meal prep, BUT they like to be prepared for the week ahead. Making a simple dressing like this green dream dressing is probably the easiest way to do that. You can prep this dressing ahead and use a bunch of different ways all week.
Note: Some of the links on this page are affiliate links. If you do end up purchasing any of these recommended items, I will receive a small amount of commission. This helps me continue creating great recipes for all of you! Thank you for understanding that I would never recommend a product that I don't actually use and believe in.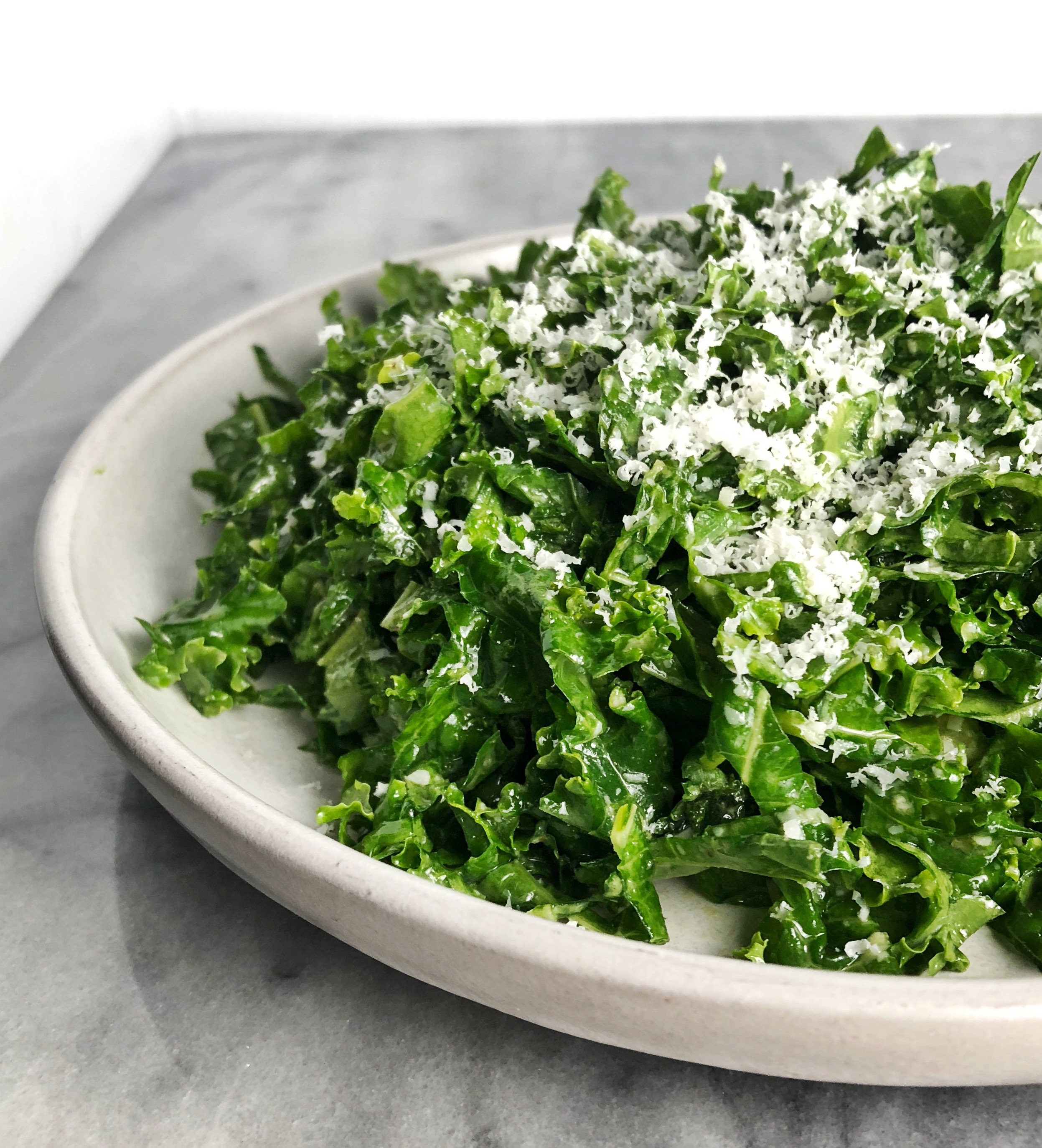 As you read through the ingredients for this green dream dressing you will see that I say to use parsley, but you can honestly use any combo of green herbs that you have. It will have a different flavor profile depending on which you use, but will be balanced nicely by the acid in the lemon and vinegar.
To make this green dream dressing I used my vitamix blender. I love using a good high speed blender like this because it chops the herbs enough that there are no pieces left. I also like that there is a little hole in the time so that I can slowly stream the oil in.
Streaming the olive oil into this green dream dissing while the blender is running allows the dressing to emulsify. Emulsification makes the dressing thick and creamy. If you find that your dressing is thinner than you would like you can stream in extra oil.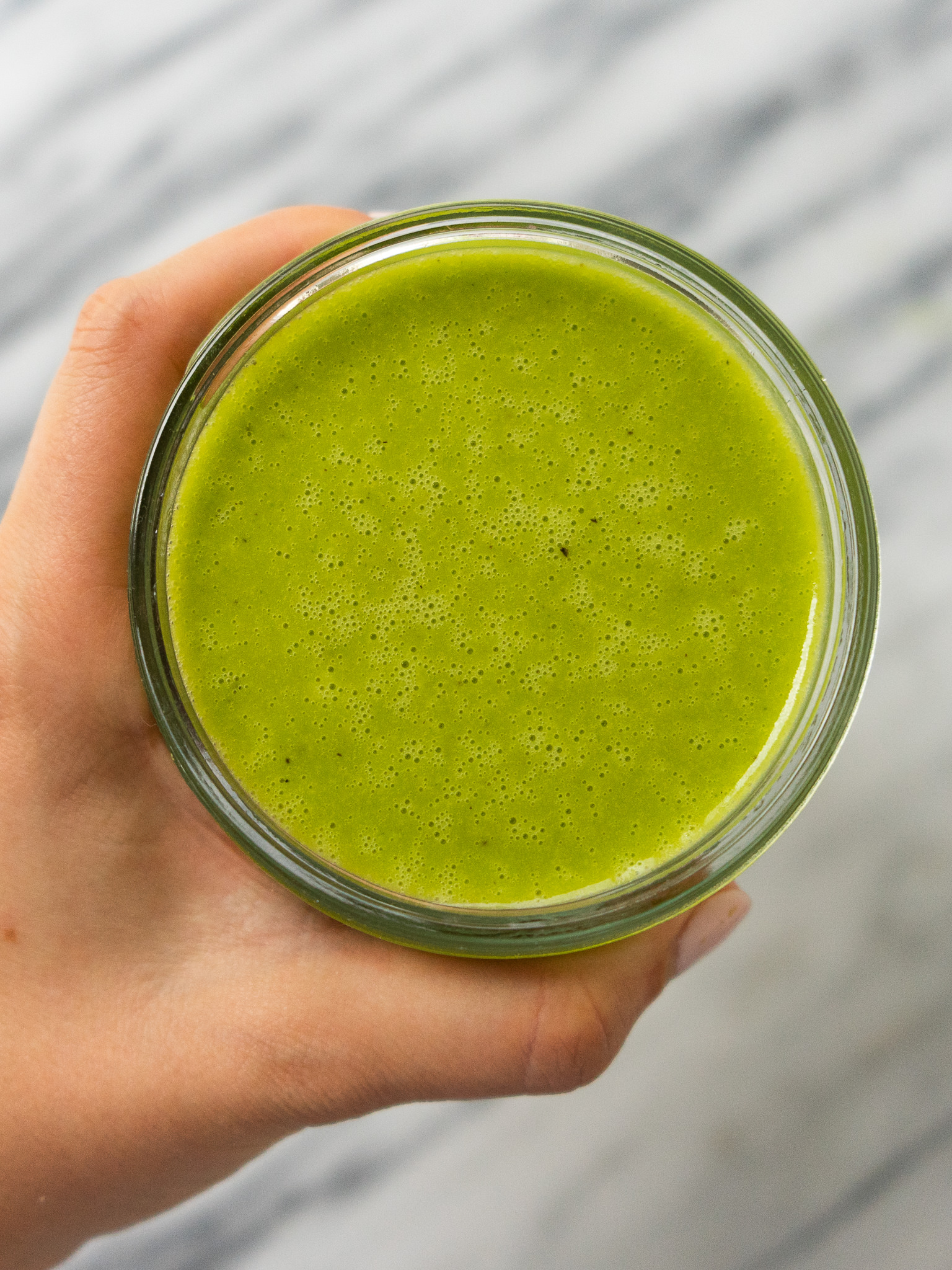 One of my favorite ways to enjoy this green dream dressing is to massage it into curly leaf kale. I chop the kale into shreds and then pour a generous amount of dressing overtop and massage it in. Then top with freshly grated parm. Trust me that is salad heaven.
I like to store my green dream dressing in the refrigerator for up to a week in a mason jar or a squeeze bottle. The squeeze bottles make it super easy to squeeze dressing into travel containers for work! That's how you make meal prep work for you.
It could not be easier to throw this green dream dressing together. Place all ingredients except oil into a highspeed blender and blend until smooth. While blender is running slowly stream in olive oil. You can find the full recipe down below! Please share with me on Instagram if you try it.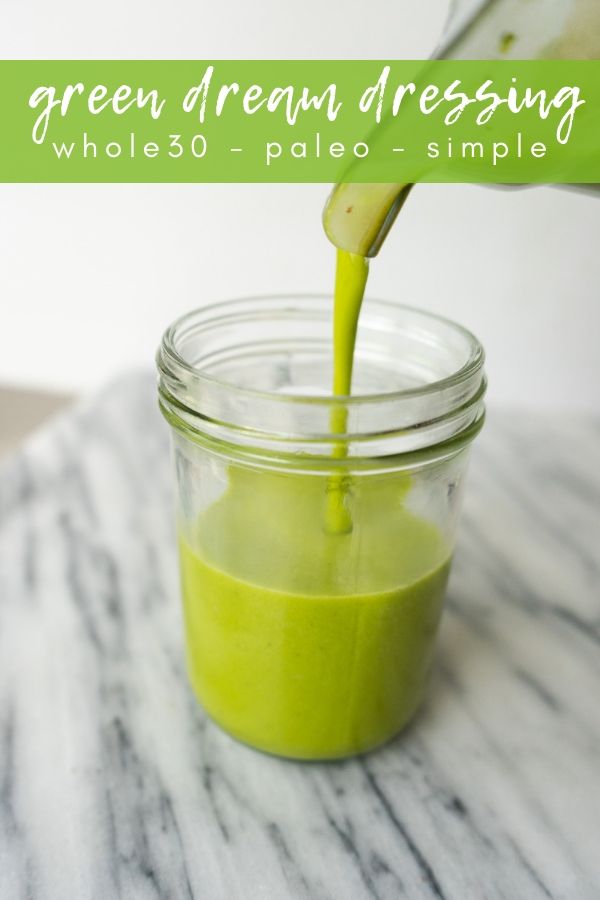 Yield: 1 cup dressing
Green Dream Dressing
prep time: 10 mins
cook time:
total time: 10 mins
My go to dressing. Makes every salad POP!
ingredients:
1 Medium Shallot Roughly Chopped
1/2 Cup Loosely Packed Parsley Leaves
2 tbsp Lemon Juice
1/2 Cup White Wine Vinegar
1 tbsp Dijon Mustard
1 tsp Salt
1/4 tsp Black Pepper
3/4 Cup Extra Virgin Olive Oil
instructions: