This post contains affiliate links.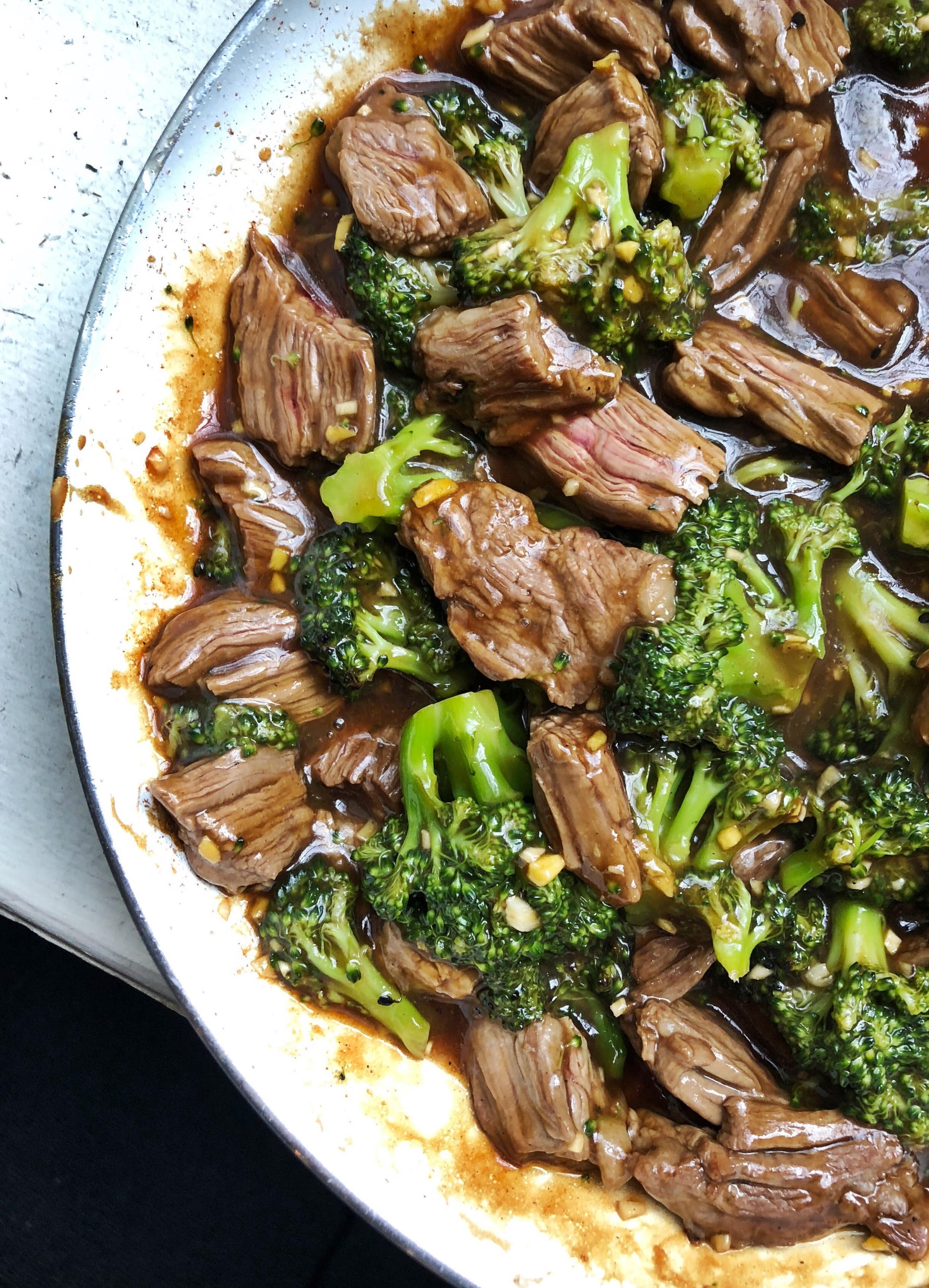 I live for good copycat recipe here on Mad About Food. I especially love making takeout copycat recipes. This takeout style beef and broccoli packs all of the flavor of a traditional Chinese takeout meal, but with ingredients you can control
A great way to save money is to turn your usual date night or night out with friends into an opportunity to cook at home. This takeout style beef and broccoli is easy to make and therefor approachable for all levels of home cooks.
It could not be easier to make takeout style beef and broccoli at home. Grab a few basic ingredients and get to cooking. This satisfying paleo recipe will take less than 20 minutes to go from the fridge to the dinner table.
Note: Some of the links on this page are affiliate links. If you do end up purchasing any of these recommended items, I will receive a small amount of commission. This helps me continue creating great recipes for all of you! Thank you for understanding that I would never recommend a product that I don't actually use and believe in.
This beef and broccoli recipe will give you the taste of Chinese takeout but made with ingredients you control. For a thickening agent, I used arrowroot starch. For a soy substitute I used coconut aminos and for oil, I use Avocado oil .
The recipe makes two fairly hearty servings which makes it a perfect date night dinner or a meal prep to make ahead. If you plan to make ahead and reheat, it might be smart to under cook both the broccoli and beef so that they are not mushy when reheated.
If you are cooking for a crowd or want to prep a lot, I highly recommend doubling this basic recipe. To make a more filling meal you could pair this with some rice, rice noodles, cauliflower rice or miracle rice.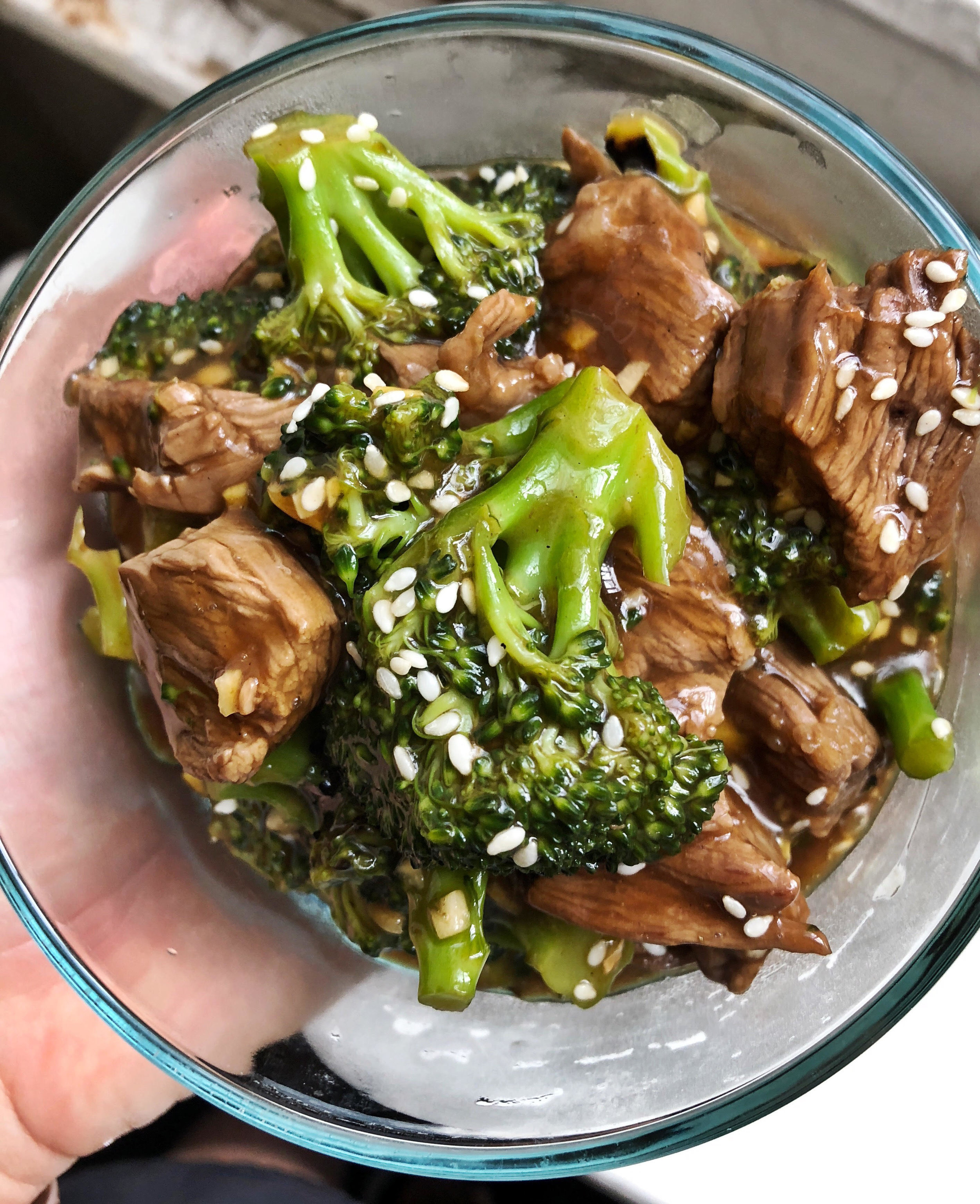 You don't need any fancy equipment or advanced chef skills to make takeout style beef and broccoli. I stuck to the basics when creating this copycat recipe. You will need a large frying pan, sharp knife, cutting board, a few mixing bowls, and a sauce pan.
The ingredients you will need to make takeout style beef and broccoli are obviously some beef and broccoli as well as ingredients for the sauce. For the sauce you will need coconut aminos, garlic, ginger, coconut sugar and some arrowroot starch.
I have listed the healthier alternatives in the ingredient list, but if you wanted to try just the standard items that will work too. You can use soy sauce instead instead of coconut aminos, brown sugar in place of coconut sugar, and corn starch instead of arrowroot or tapioca starch.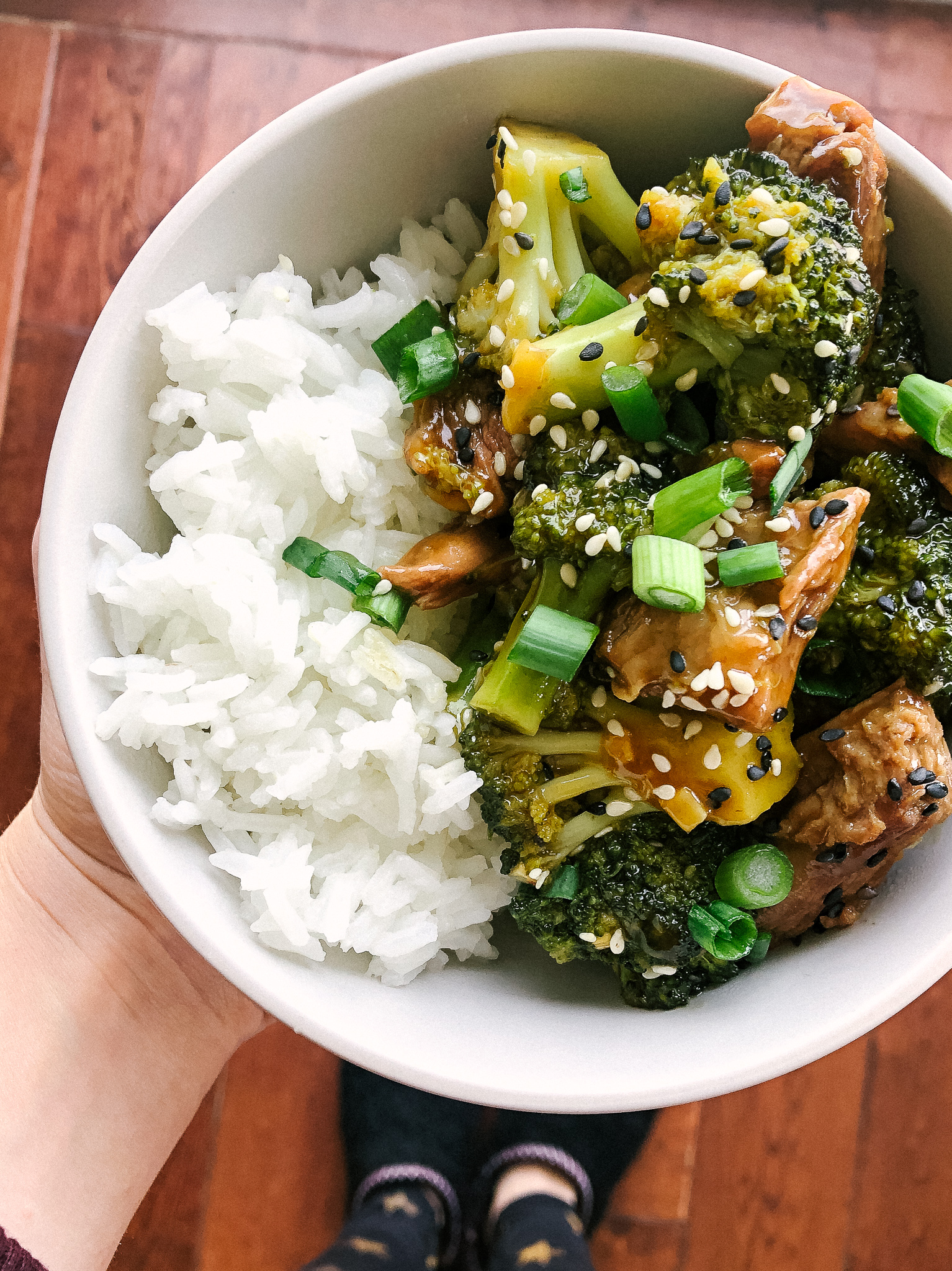 Once you have your equipment and ingredients gathered you are ready to get down to business and cook this takeout style beef and broccoli. Start by steaming your broccoli florets. Then slice the beef into bite sized chunks.
Prepare the sauce and begin to brown the beef in a frying pan or wok in some avocado oil. Once the beef is almost full cooked, add the steamed broccoli and sauce to the pan.
The sauce will start to thicken almost immediately so be sure to continue stirring the dish to prevent burning or sticking. After about 2 minutes the sauce will be nice and thick and you can remove the pan from the heat.
Enjoy immediately or store in an airtight container for up to up to 4 days! Keep reading to find the whole recipe. As always, if you make this recipe, please let me know in the comments or on Instagram!
Yield: 2 servings
Takeout Style Beef and Broccoli
prep time: 5 mins
cook time: 10 mins
total time: 15 mins
instructions:
Chop florets off the head of broccoli and place in a pot to steam. Steam until soft, but still have a bite to them. Remove from heat once steamed.
While broccoli is steaming, slice beef into bite-size pieces and combine coconut aminos, water, coconut sugar, garlic and ginger in a small bowl
Add a drizzle of avocado oil to a frying pan or wok and brown beef on all sides over medium heat – about 5 minutes total
Add steamed broccoli to frying pan. Mix sauce thoroughly and pour into pan.
Sauce will start to thicken immediately so stir beef, broccoli and sauce constantly for 2 minutes making sure all pieces are coated in the sauce. Try not to cook longer than 2 minutes because sauce will loosen up if cooked too long