This post contains affiliate links.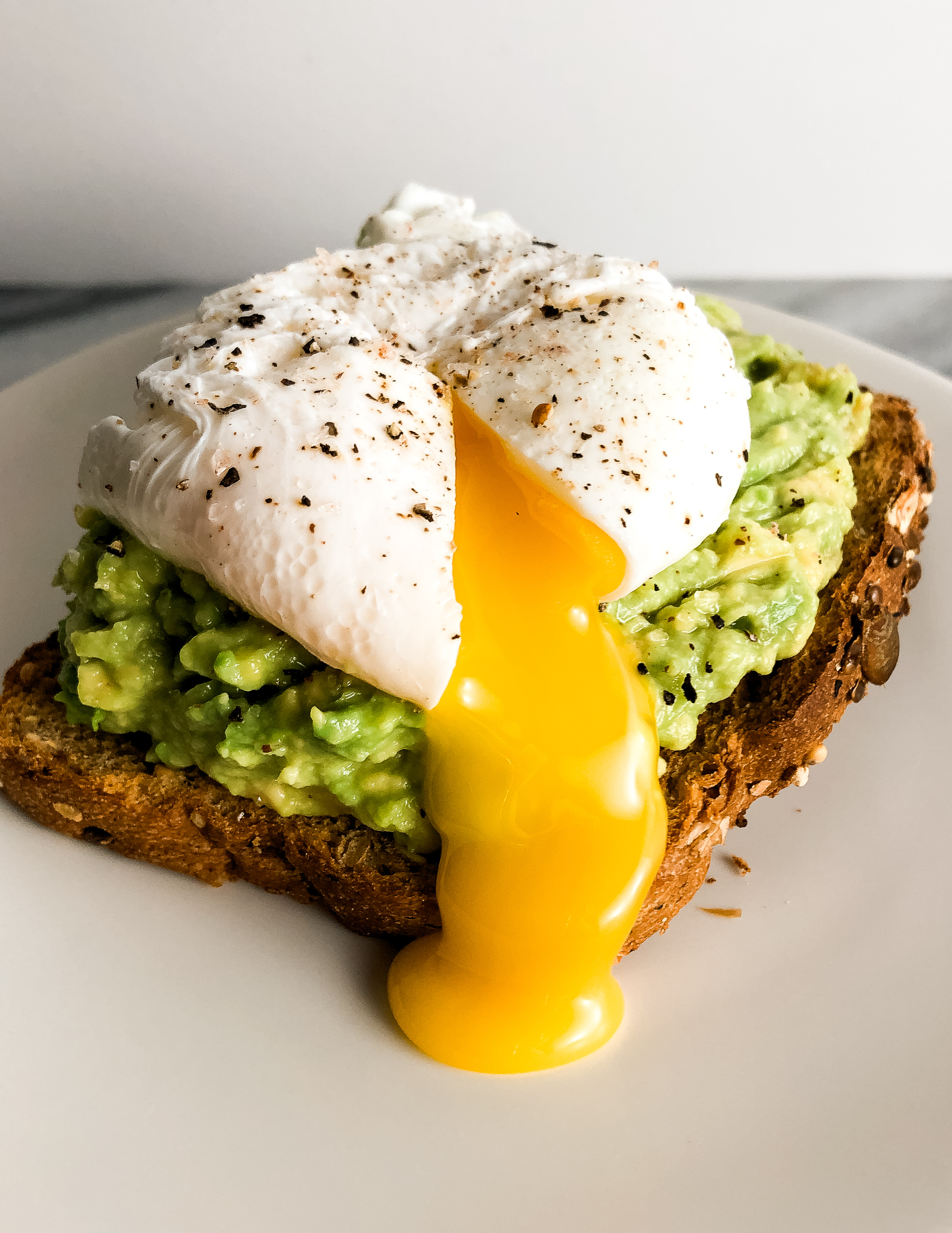 In my years of honing my cooking skills, the one I'm most proud of is my ability to make a perfect poached egg. Many people think that making a perfect poached egg like this is hard. It's really not.
Once you learn the tricks, making perfect poached eggs is easy!
Once you know how to do it, you can do it you can make perfect poached eggs over and over again. I perfected my method for making perfect poached eggs so that I can share it here. I share my step-by-step instructions for making perfect poached eggs every single time.
This post about perfect poached eggs is the first in a series of posts that I will be sharing about cooking eggs. Stay tuned to find out how to make jammy hard-boiled eggs, fluffy scrambled eggs, and sunny side up eggs with crispy edges.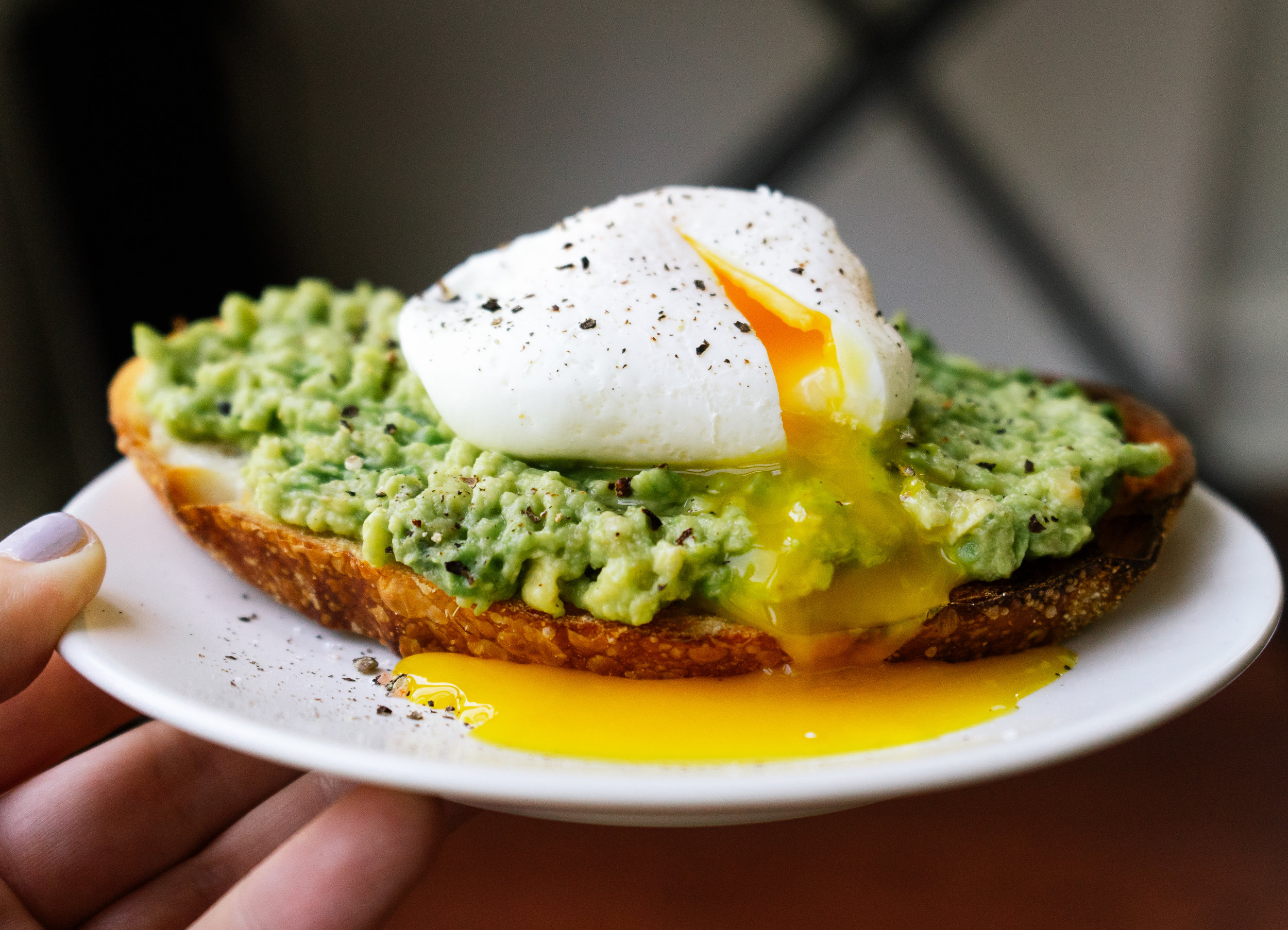 You can add a poached egg to pretty much any dish!
The best part about poaches eggs is that they make pretty much any dish better. I could put a poached egg on just about anything that I eat. As you can tell from this post I especially like to put one on avocado toast.
Some of the other ways that I like to enjoy poached eggs are on top of a salad because the warm yolk acts like a dressing. Of course, I like them in the traditional way on eggs Benedict. And I love them on top of my cauliflower rice breakfast stir fry recipe.
Once you know how to make perfect poached eggs you can find countless ways to enjoy them. I hope that if you read this post and try my method, you will share your creations with me. I want to find lots of new and creative ways to enjoy poached eggs!
What kitchen gear and ingredients will you need to perfect your poach?
Now that you know all of my favorite ways to enjoy these perfect poached eggs, let's chat about what you will need to make them. You will need a small pot, cold water, some vinegar, small bowls, eggs, a flat spatula, and a slotted spoon. If you do not plan on eating the eggs immediately you will want to prepare an ice bath to put them in.
If you want perfectly formed poached eggs without those extra white whisps, you will also want to grab a small fine mesh strainer. Before cooking the egg you will strain it through this strainer. This removes any excess whites.
This might seem like a lot of gear for a simple poached egg, but this is easier than you might think. I want everyone to know just how easy it is to make perfect poached eggs so I recorded my method. Press play on the video below to see the whole process sped up to less than one minute.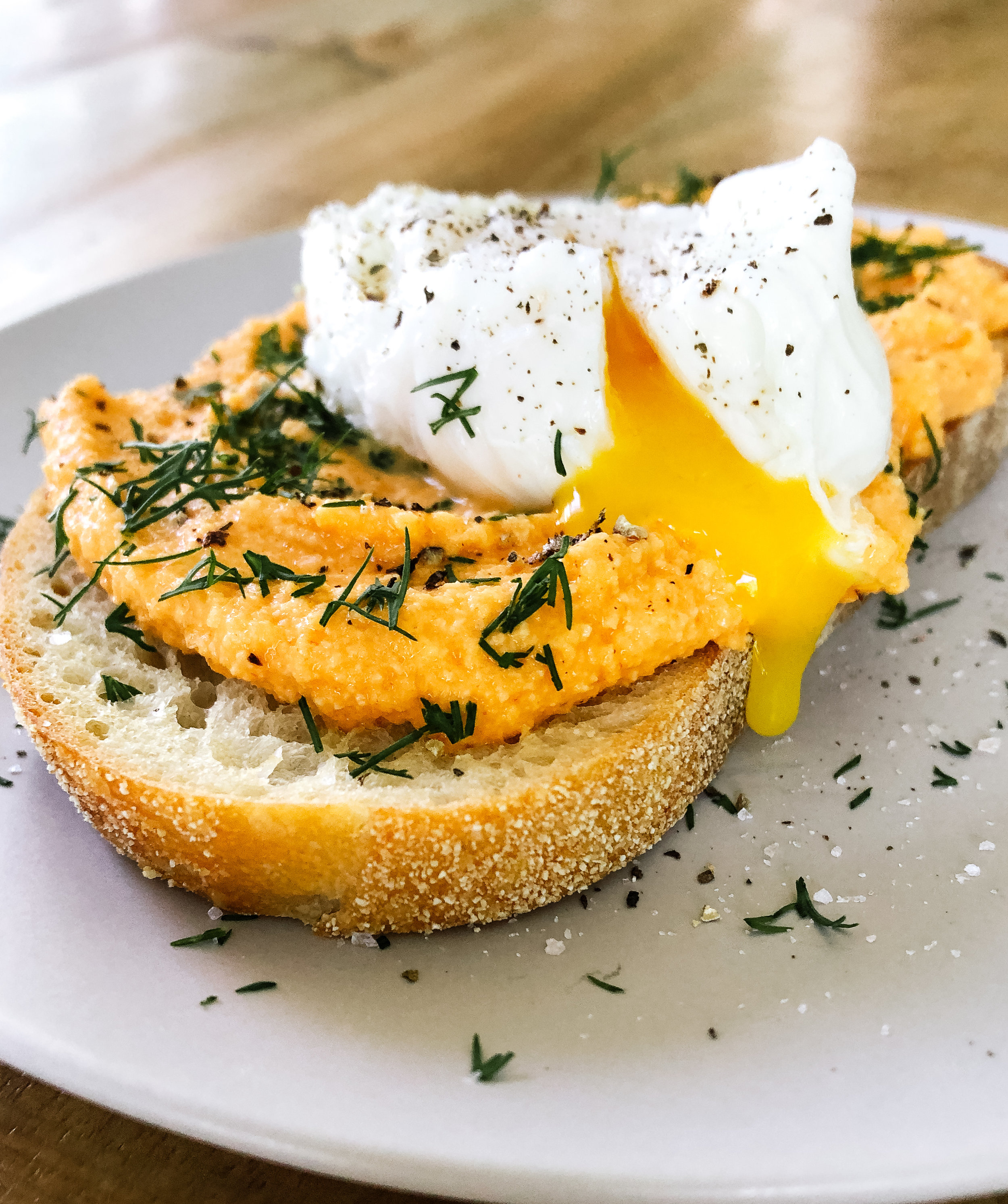 Let's poach some eggs!
To make perfect poached eggs, start by cracking eggs into individual small bowls or ramekins. Then strain each egg through a fine-mesh strainer – this will remove any of the loose whites that cause excess whisps. After straining return each egg to their individual bowls.
Next, fill a small pot with cold water. Then, add 1 tbsp of vinegar to the pot of water. I have found that white or apple cider vinegar works best.
Then, cover the pot and bring the water to a boil. Once the water is boiling, swirl the water with a flat spatula into a spiral. Pour eggs individually into the center of the spiral – this method works best with 1 egg at a time, but I have tried up to 4 eggs.
Then immediately turn off the heat, leave the pot on the burner and cover the pot. Cook the eggs for 3 minutes on a gas stove and 2 minutes and 30 seconds on an electric stove. Remove the cooked eggs from the pot with a slotted spoon.
Tap the eggs to test for doneness – the whites should be solid and yolk should be runny- if the whites aren't fully set you can return the eggs to the water for a bit longer. Enjoy the eggs immediately or place in an ice bath to stop cooking and enjoy the eggs later. Cooked poached eggs will keep in the fridge up to 7 days
You can find the full recipe and instructions below. If you make some perfect poached eggs, please let me know in the comments or on Instagram!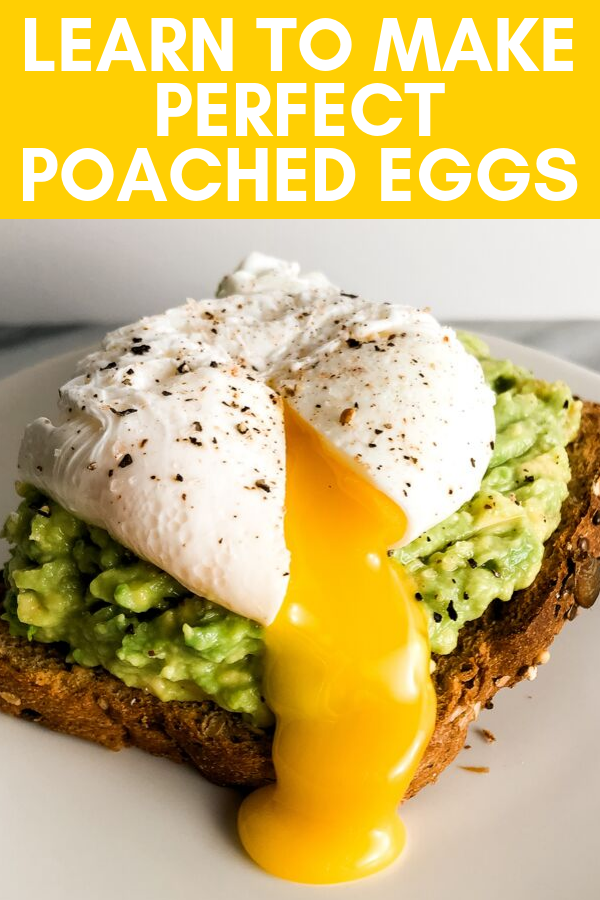 Perfect Poached Eggs
ingredients:
Eggs – as many as you want!
1 tbsp vinegar per pot of water
instructions:
How to cook Perfect Poached Eggs
Individually crack eggs into individual small bowls or ramekins
Strain each egg through a fine-mesh strainer – this will remove any of the loose whites that cause excess whisps
After straining return each egg to their individual bowls
Fill a small pot with cold water
Add 1 tbsp of vinegar to the pot of water
Cover the pot and bring the water to a boil
Swirl the water with a flat spatula
Pour eggs individually into the center of the spiral – this method works best with 1 egg at a time, but I have tried up to 4 eggs
Turn off the heat, leave the pot on the burner and cover the pot
Cook the eggs for 3 minutes on a gas stove and 2 minutes and 30 seconds on an electric stove
Remove the eggs from the pot with a slotted spoon
Tap the eggs to test for doneness – the whites should be solid and yolk should be runny- if the whites aren't fully set you can return the eggs to the water for a bit longer
Enjoy the eggs immediately or place in an ice bath to stop cooking and enjoy the eggs later
Cooked poached eggs will keep in the fridge up to 7 days