This post contains affiliate links.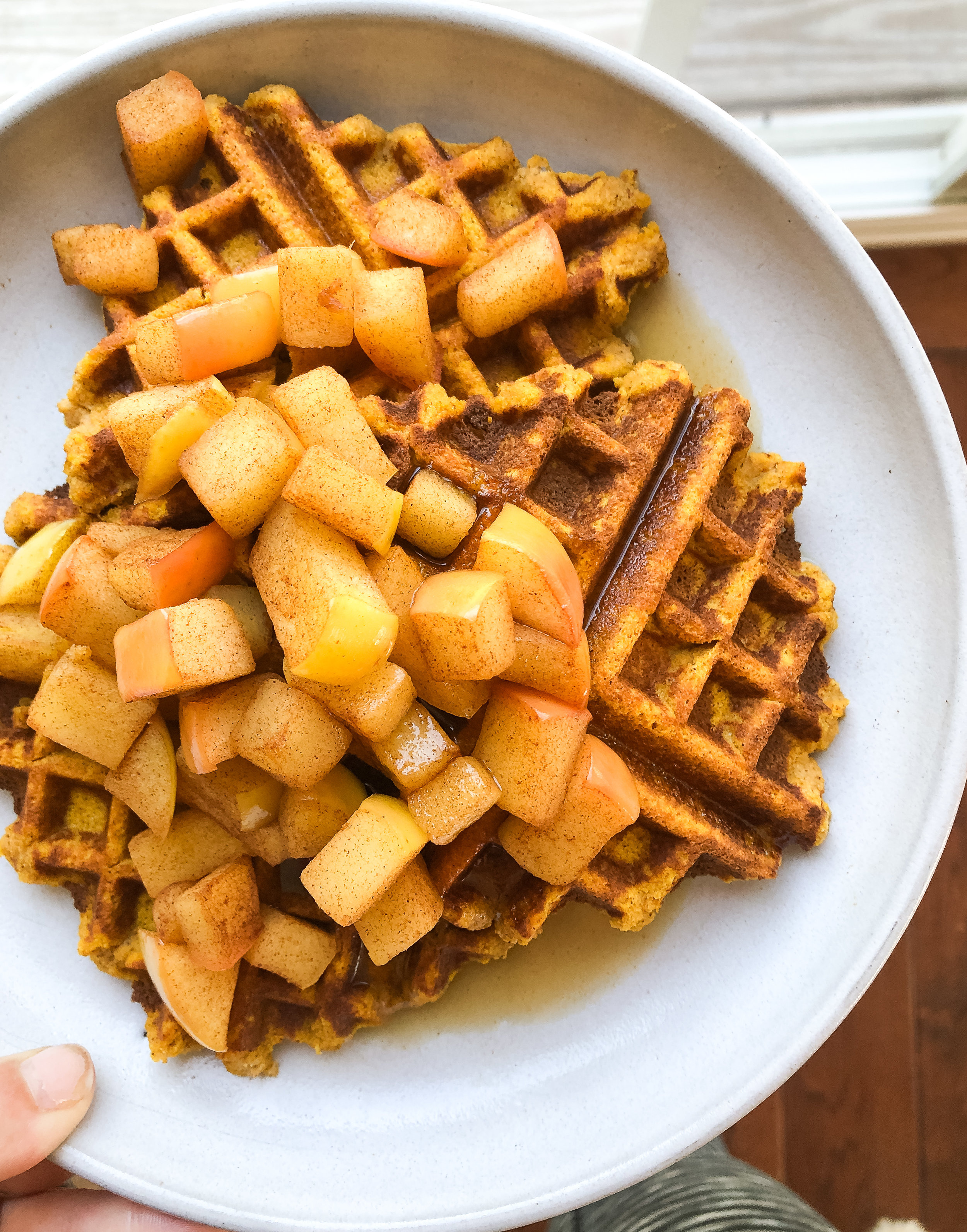 Just over here sprinkling pumpkin spice all over my life and not planning on stopping any time soon!! These paleo pumpkin waffles with cinnamon apples are super festive and will get you in the fall spirit while also helping you prep for a week ahead. I love waffles, but usually only save them for the weekends when I have extra time, but NOT anymore. Now I can prep them once a week and have them every day at work.
Note: Some of the links on this page are affiliate links. If you do end up purchasing any of these recommended items, I will receive a small amount of commission. This helps me continue creating great recipes for all of you! Thank you for understanding that I would never recommend a product that I don't actually use and believe in.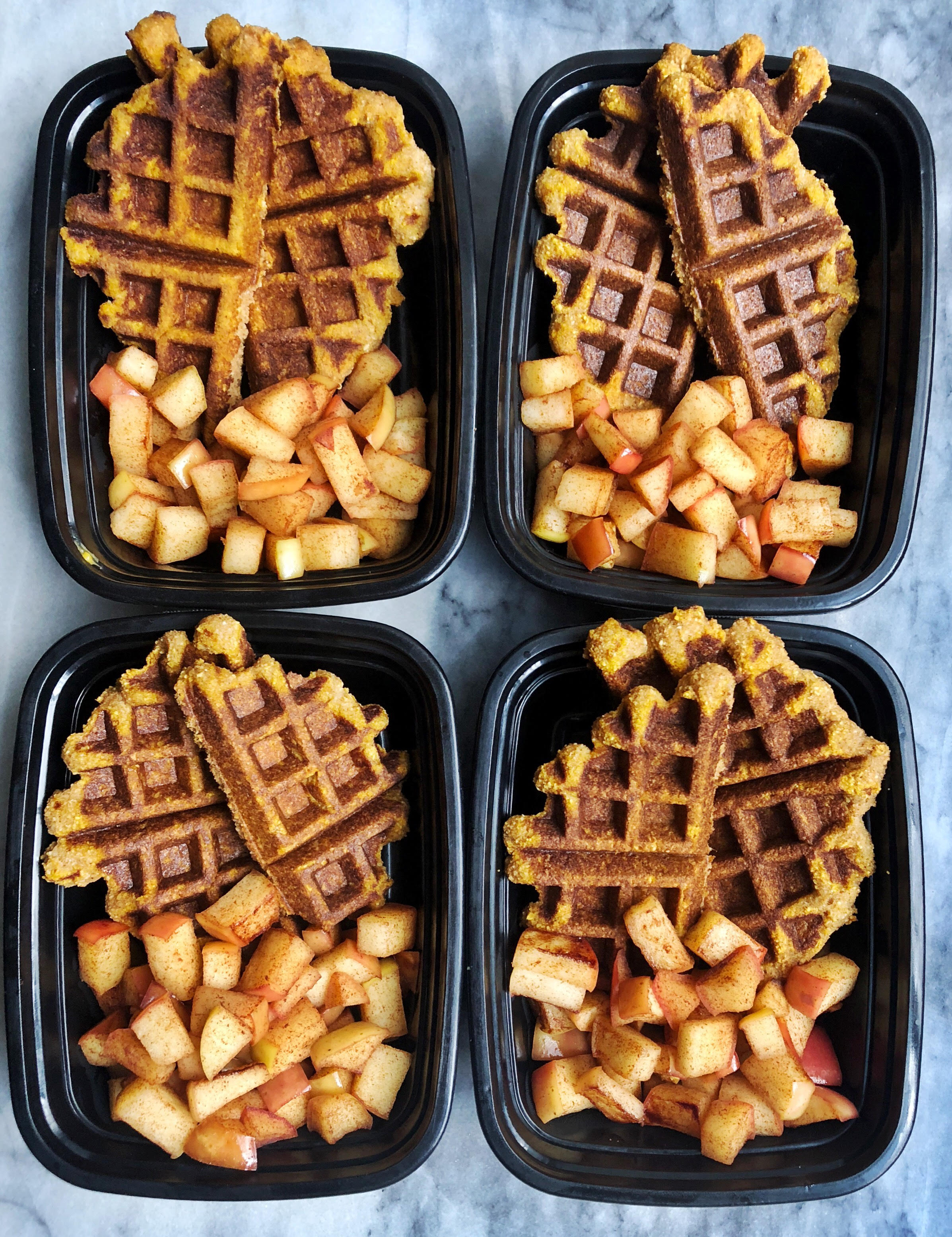 When a recipe is reeeeally good I have a hard time sharing it, but I did pass some of these off to my girlfriend and they were a huge hit. She is a nurse so during shifts she doesn't have a ton of time to stop to eat, especially for breakfast so I was happy she had something that she could just grab and go. I was also super impressed that even after 4 days in the fridge they did not get soggy.
These grain free waffles are made with coconut flour, but only a tiny bit because coconut flour is super absorbent and drying. Once you have combined all of your ingredients allow them to sit for a minute before cooking. If the batter seems too thick, you can add a splash of non dairy milk to thin it. You can also turn the waffle recipe into pancakes by adding a 1/4 cup of non dairy milk!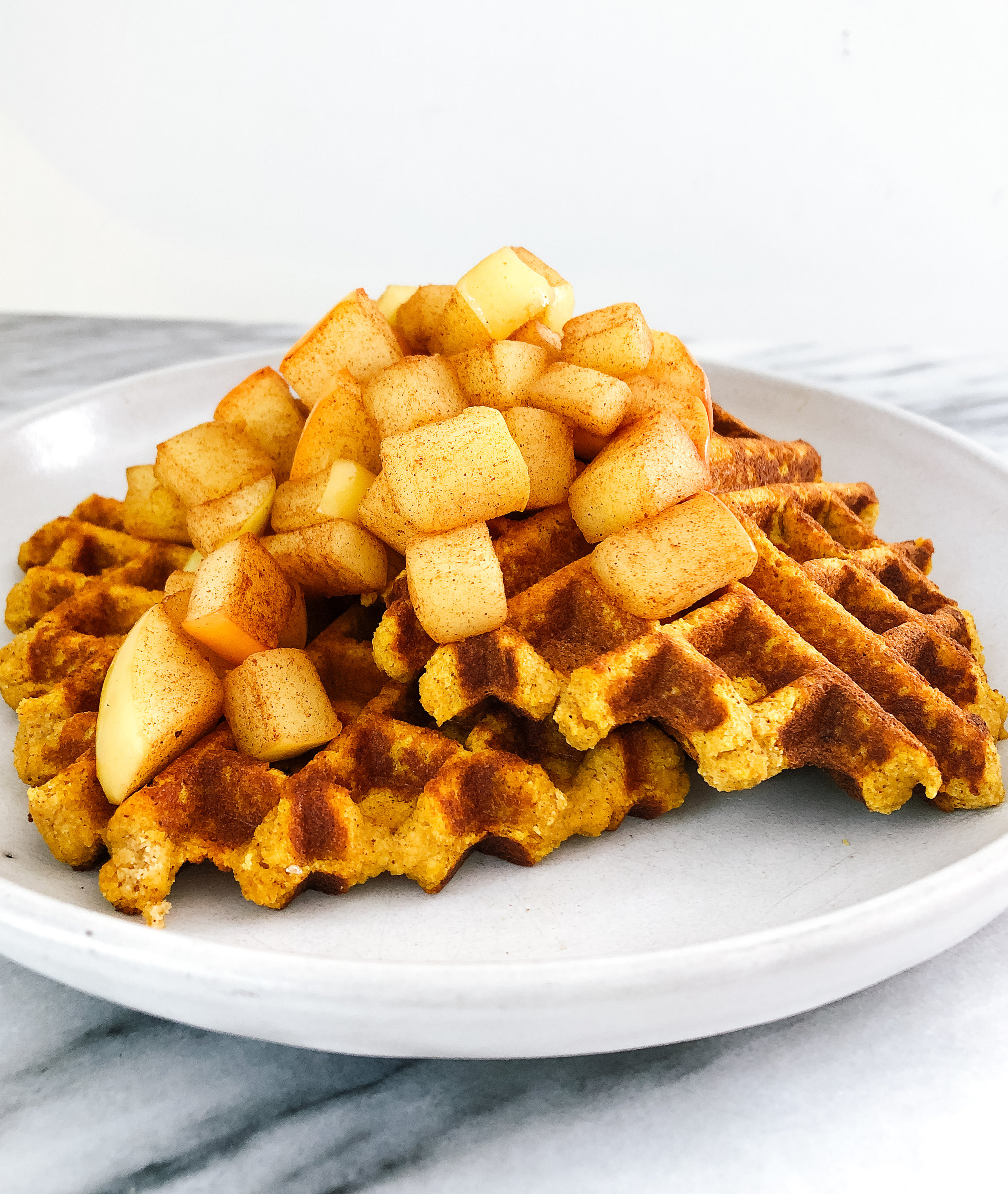 Yield: 4 servings
Paleo Pumpkin Waffles and Cinnamon Apples
prep time: 10 mins
cook time: 10 mins
total time: 20 mins
instructions:
Heat a waffle iron to medium heat and spray with a cooking oil spray like coconut oil
Combine wet ingredients for waffle, eggs, pumpkin, melted coconut oil and maple syrup in a large bowl
Whisk together coconut flour, salt, baking powder and pumpkin pie spice in a smaller bowl
Slowly fold dry ingredients into wet ingredients and combine fully
Pour 1/4 cup of batter onto center of a waffle iron and allow to cook fully. Repeat that 3 more times until you have 4 waffles
Prepare apples by chopping into small cubes and tossing with cinnamon
Melt 1 tsp of coconut oil on the stove over medium heat. Toss apples in oil and cook for 3-5 minutes or until soft.
Enjoy immediately or separate the waffles and apples into 4 containers for a breakfast meal prep.